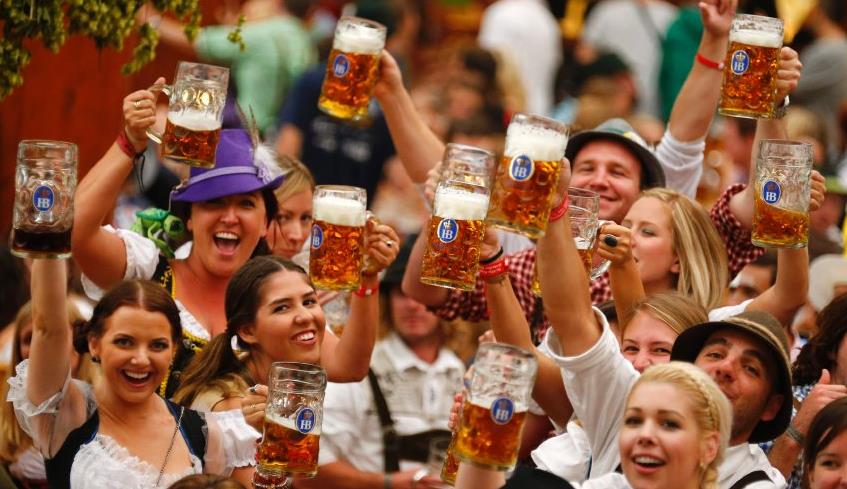 The Oktoberfest has come and gone. This German celebration is the largest beer festival in the world today that takes place in Munich. The festival is such a global phenomenon that an estimated seven million people from around the world participate in it. In total, about six million liters of Bavarian beer is consumed! 2017 is the 210th anniversary of the festival.
The annual festival started as a celebration for Prince Ludwig and Princess Therese's marriage ceremony on October 12, 1810. The residents of the area were invited to the celebration, and then the party began. Alcohol was consumed on the fields outside of the city gates. Eventually, the fields were called Theresienweise in honor of Princess Therese, and the party continued yearly after the approval of Prince Ludwig.
Traditionally, the townspeople and foreigners count down out loud from ten to one, and the party commences.