Holiday Travels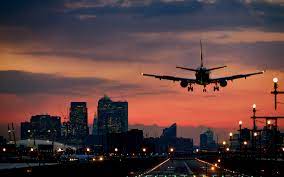 With Covid-19 still looming around in the world, people are taking the virus into account as they make their Thanksgiving travel plans. Vaccinated individuals might not be as worried traveling for Thanksgiving, but it remains a concern for everyone this holiday season. But how does the DeMatha community feel about traveling for Thanksgiving? Some students describe their feelings on this question.
Junior Cole Gilbert is excited to travel, saying, "I know I'm going to see family that I haven't seen for a while." Cole also likes really long car rides, even those that last 6 to 10 hours, because they "are usually really fun." He is comfortable traveling for the holidays this year with his family because if he doesn't travel, he asks, "What's the point of Thanksgiving?"
Fellow junior Michael Metz is traveling for Thanksgiving and he feels comfortable about doing so. "I know I'm vaccinated so it doesn't scare me, even if I'm traveling to or with people who aren't vaccinated," he says. Michael is confident that he won't get the virus, saying, "I'm not worried I'm going to get sick in a hotel, airport, restaurant, or whatever."
Senior Ian Lathrop is not traveling for Thanksgiving this year, but would not be worried about the virus if he was. "Seeing as my whole family is vaccinated, I wouldn't be super worried about traveling," Lathrop said.
As the holidays are quickly approaching, many people will likely travel this year as more are becoming vaccinated, allowing them to feel more comfortable and confident with the idea of traveling and being around other people.