The Declining state of FedEx Field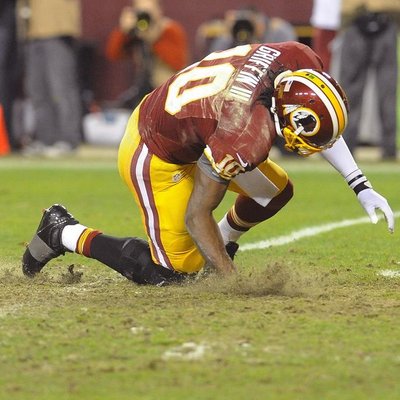 On January 2, following Washington's final home game of the 2021 NFL season, a railing located at the entrance of the north tunnel at FedEx Field collapsed, taking multiple fans with it and almost taking out Philadelphia Eagles quarterback Jalen Hurts. This incident, which demonstrates the worsening state of the infrastructure at FedEx Field, is the latest in a line of incidents that have plagued the stadium in recent years.
FedEx Field was originally built with the intention of being the biggest stadium in the National Football League. It was the largest stadium in the NFL with a capacity of 91,000 and, from 1999-2012, Washington led the league in fan attendance. But since then, fan attendance has dropped and the size of the stadium has become more of a hindrance than a source of pride. Parts of the stadium have been chained off and some seats have been covered with tarps while other sections of seating have been removed entirely. Now the capacity stands at around 67,600, which is only 75% of its original capacity.
The first of many complaints about FedEx Field came in a wildcard game against the Seattle Seahawks in January 2013. A fan recorded video captured how poorly kept the turf was. The video displayed the groundskeepers throwing flakes of grass over dirt and spraypainting it green. Former Washington kicker Kai Forbath confirmed this was true in an interview in 2015 with the Washington Post.
The poor conditioning of the turf may also be the cause of multiple long-term injuries that have happened in the past eight years. Joe Burrow, Robert Griffin III, Adrian Peterson, and Chase Young have all suffered ACL injuries in games played at FedEx Field.
More recently, on September 12, 2021, a video was recorded that displayed large amounts of sewage coming from a broken pipe spilling into the lower bowl seating. A similar video was recorded a couple weeks later by a stadium employee that showed the urinals also leaking.
This led up to the incident on January 2, where the north tunnel railing collapsed, almost landing on Jalen Hurts. To make matters worse, according to an article written by ESPN, fans have denied being offered medical attention after the collapse of the railing. Jalen Hurts then wrote an open letter to the NFL and to the Washington Football Team, asking for them to take measures to prevent something like this from happening again.
The decline of FedEx field is due to the negligent ownership of the Washington Football Team. Although they may have gotten away with it this time, the next time they might not be so lucky. An upgrade to the facilities is well overdue as the franchise continues to make itself look worse with every incident. Changes need to come, and they need to come soon.