Champions League 2022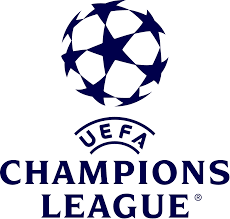 There are four teams left in the race for the Champions League; two from the Premier League and two from La Liga. Everyone has different opinions on who they think to win, but only some will be correct.
Senior Amani Aguko says his "favorite right now is Manchester City." He thinks that some of the best players in the competition are Mo Salah, Kevin De Bruyne, Virgil Van Dijk, and Luka Modric. "Mo Salah is easily the best attacker left in the competition, his ability to score at a lethal rate from the right is absurd. He'll make an impact on Liverpool's champions league aspirations this year."
Amani thinks that Liverpool defender Virgil Van Dijk is very important in terms of availability. He thinks Liverpool isn't the same team without him. "His maturity, experience, and composure makes all the difference in that Liverpool backline along with [Mo Salah], another superstar that will be integral in their champions league goal." Amani also elaborates on Kevin De Bruyne. "The guy can literally do anything: shoot, pass, score, cross, you name it. If Man City win this year's champions league, he is without question an integral part of that."
Amani thinks that Real Madrid needs the most rebuilding after the competition. "They've done a good job this year, but they need more reinforcements if they want to get back to running riot in Europe like they did a few years ago." He also has Liverpool and Manchester City in the same column. "What will happen when their stars get older? How will they look 10 years from now? What happens when Pep Guardiola and Jurgen Klopp leave? Liverpool have the bigger concern and are currently dealing with it now with Salah and potentially Sadio Mane. But I have faith that everything will work out for them."
Junior Ethan Andrade has Liverpool winning it all. "They are a very solid team and can cleanly move the ball from the defensive position to an attacking position." Ethan thinks that one of the best players in the competition right now is Karim Benzema. "He's had an outstanding performance all year and has helped [Real Madrid] all year." He thinks that Liverpool will become a better team, regardless if they win the Champions League or not.
"I think that they will still be one of the top teams in the world. I do think that Jurgen Klopp's time as head coach in Liverpool is starting to come to an end, but either way they have so much talent and upcoming stars that I think the club has a bright future and will just grow even more." Ethan also has predictions for the World Cup, claiming Brazil will win it all.
Sophomore Daniel Smith has a similar opinion to Ethan. He also thinks that Liverpool will win it all. "They have great form and I think they have enough power and chemistry to take down Real Madrid." Some of Daniel's top players are Karim Benzema, Vinicius Junior, Sadio Mane, Kevin De Bruyne, Mo Salah, Luis Diaz, Luka Modric, Virgil Van Dijk, and Gabriel Jesus.
Daniel says that Liverpool will "never stop being better. The transfers Liverpool have gotten such as Minamino, Konate, and Luis Diaz are just amazing." Daniel chose Liverpool because of their front three."They have the best front three in the world, as well as depth. Villareal's hope will run out for the semifinal and Liverpool will be ready for the final with the experience in that team, and Klopp's mindset." Daniel has heard other voices about Liverpool's performance lately, specifically from Manchester City head coach, Pep Guardiola. "The depth, experience, and consistency of Liverpool will win them the Champions League, especially when [Pep Guardiola] said he expects Liverpool to never lose."
The semifinal first leg matchups will take place this week with Liverpool going up against Villareal and Manchester City going up against Real Madrid. The final will take place at the Stade de France on May 28. Who will be there is the ultimate question, and only a little time is left until we all find out who will raise the trophy.