DeMatha Golf Is on a Surge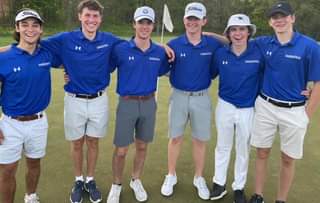 The DeMatha golf team, led by Coach Spotts, had an outstanding year this year going 8-2-1 and making the WCAC championship, though they ultimately lost.
This is one of the team's best years in recent memory. The DeMatha golf team has been a very prestigious team since it was rejuvenated in the late 1960's. Sophomore Jonathan Zadravec, one of the younger players on the team, discussed the reasons the team enjoyed such success this season.
"This year we started to play in pairs that would fit together the best instead of just skill, which was more successful, Zadravec said. "The team chemistry was very high even after losing Shawn Smollen; last year there was a gap between the seniors and everyone else [whereas] this year we all felt like teammates."