How the pandemic has changed entertainment and why it might be a good thing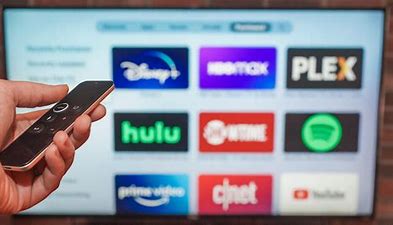 The entertainment industry is an ever-evolving market, from books to pictures, film, and movies. Technological leaps and cultural shifts always make waves in the industry and the pandemic years have been no exception.
Covid has affected everything, but the entertainment industry was hit particularly hard by the pandemic. At the height of the outbreak, filming was restricted or not allowed at all and theaters had all closed down making the production and release of media all but impossible.
Enter the hero of our story, streaming platforms. We can all take a moment to appreciate how much apps like Disney Plus and Hulu saved us from hours of boredom during the lockdowns and early pandemic months.
These platforms also saved the entertainment industry, movies, and shows that were already filmed, allowing them to be released on streaming platforms for rent, as was the case with Disney's Mulan and Cruella. Many movies that had planned theatrical releases hurried to release onto streaming services to cash in while they could and some companies, like Paramount, created their own streaming services to release their movies onto.
Once the lockdown restrictions started loosening, actors were allowed to return to sets and continue filming for movies and shows. New releases like The Mandolorian season 2 and The Book Of Boba Fett, plus movies like Encanto and Shang Chi, released onto Disney Plus in 2021.
Now, after theaters reopened in late 2021, some movies have been going back to a theater-first release model, as was the case with Spider-Man: No Way Home, while other movies have chosen to release on streaming services simultaneously, as Encanto and Shang Chi did.
This latter approach has earned universal praise from customers for offering flexibility and choices when choosing when and where to see a movie. Though many still prefer the cinema experience, many people also enjoy watching movies from the comfort of their own home, and the option to do so has been widely appreciated.
Streaming services as a whole have noticed a sharp and sustained growth over the pandemic. According to data reported by Market Business News, Hulu went from 22.8 million subscribers in 2019 to 41.6 million in 2021, an 87% increase of users in those 2 years.
Not only has the way we consume our media changed through the pandemic, a lot of production has changed, as well. The use of digital file-sharing platforms and online workspaces has allowed editing and reviewing to take place from distant workspaces or socially distanced areas. While filming still has to be in-person, other aspects of production can be managed from home.
Overall, the pandemic has vastly changed the landscape of media consumption with companies realizing the value of streaming platform releases and subscription service models and consumers being in a golden age of choice for how we consume our media.