My Trip to Austria
As we entered Austrian territory, there was an immediate cold that surrounded us. Perhaps it was just the temperature and climate as it snowed a lot, or maybe it was just the fact that we entered a new, unknown setting. We weren't entirely sure about how things would play out, but we were hoping for the best.
Arriving in the Vienna airport, we were already surrounded in a foreign environment, with the language and text all in German. Fortunately I knew a bit of German thanks to almost three years of lessons, but I was by no means as comfortable as a native Austrian.
We were picked up by some host parents and driven to the Austrian school called the Bundesgymnasium Klosterneuburg. As I entered the classroom "7d", I immediately recognized many familiar faces of the students who visited our school, DeMatha, back in September. We initially settled in the class by playing a Kahoot! trivia game about the history of the U.S. and Austria, easing off the awkwardness and shyness of meeting new people. I talked to a few Austrian students, getting a little more comfortable as time passed.
After class, I finally met my host, Julia, having sent multiple e-mails to each other prior to my arrival. I nervously greeted her and followed her as she lead the way, eventually taking me to her home in Klosterneuburg to meet her family. Walking past the front door, I already felt butterflies in my stomach. I didn't know what to expect and I was so nervous. Luckily, Julia's parents were very nice and welcoming to me. For the rest of the day, I was just acclimating to the house and settling in, the feeling of nervousness never leaving me. Additionally, I was so jetlagged that I just wanted to fall asleep, but my host advised me to stay awake in order to adjust to the time change.
The next day, we visited the famous Schönbrunn palace in Vienna. It was truly a sight to behold, very magnificent with beautiful architecture. The inside was very rich and fancy, having many interesting pieces of history all over the building.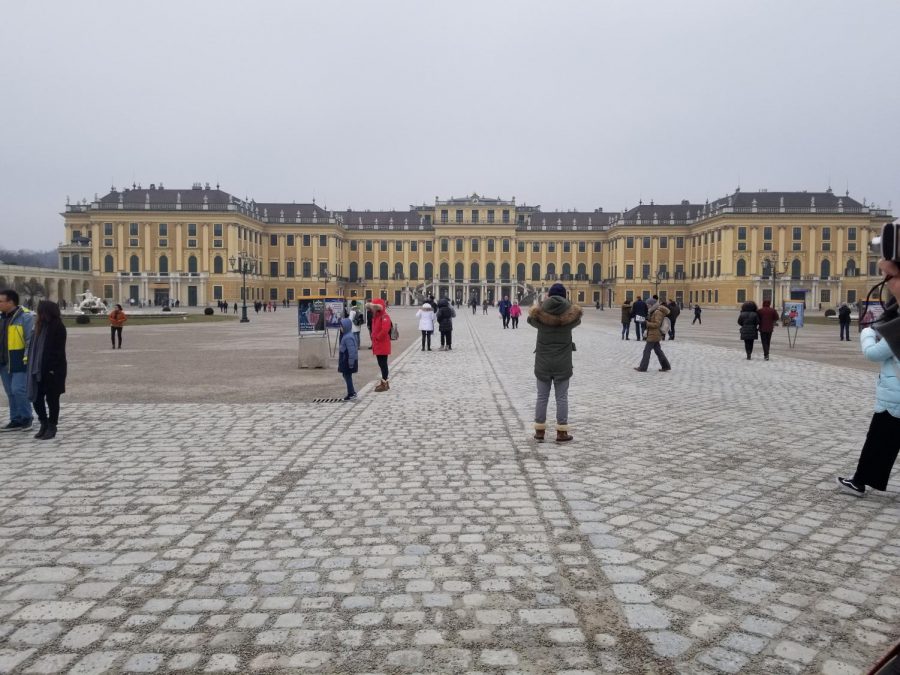 In the evening, the gang went to a football game at the "Rapid" stadium. The teams playing were Rapid Wien and SK Sturm Graz,  but they were not very popular and the quality of their football was not very good either. Loud and exciting, the atmosphere of the crowd brought the life to an uninteresting game, as fireignites and fans holding their teams' flags and wearing their teams' gear in support could be seen and emotional chants and reactions could be heard. The game ended up tied 1-1, with fans screaming in joy when their teams scored.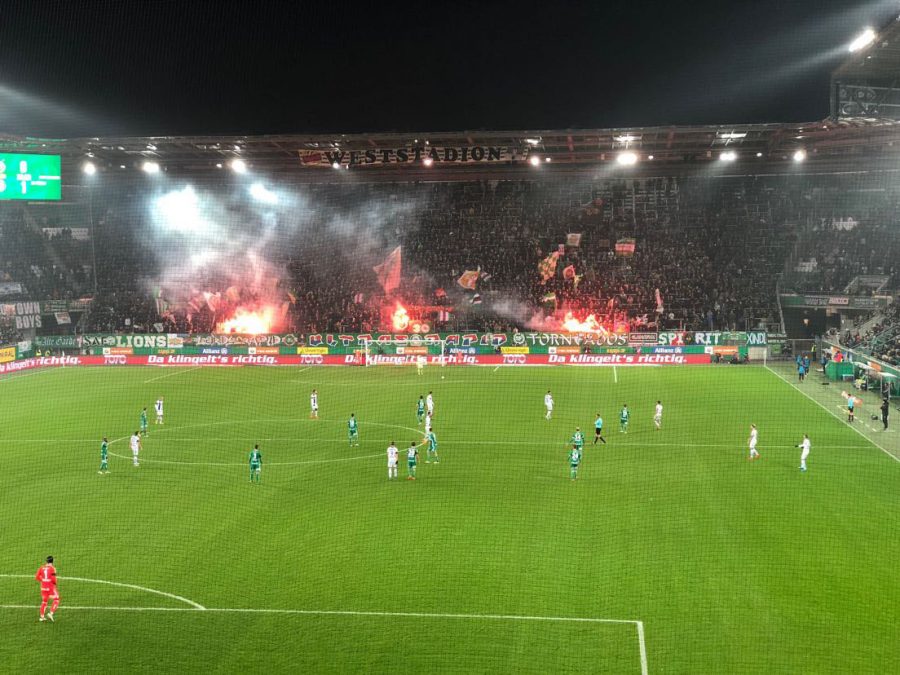 The following day, we spent the entire day with our host families. I visited the first district of Vienna, enjoying the beautiful, classic city and filling up my phone's storage with so many pictures. My host family and I participated in the "Time Travel" program, an amazing tour retelling the history of Vienna in a fun, interactive way.
Later in the week, we went to several amazing museums, each neat in their respective ways. Moreover, we visited many churches such as the "Stift" in Klosterneuburg and the "Stephanskirche" in Vienna. They were so spectacular to see in person, each building with interesting architecture and style.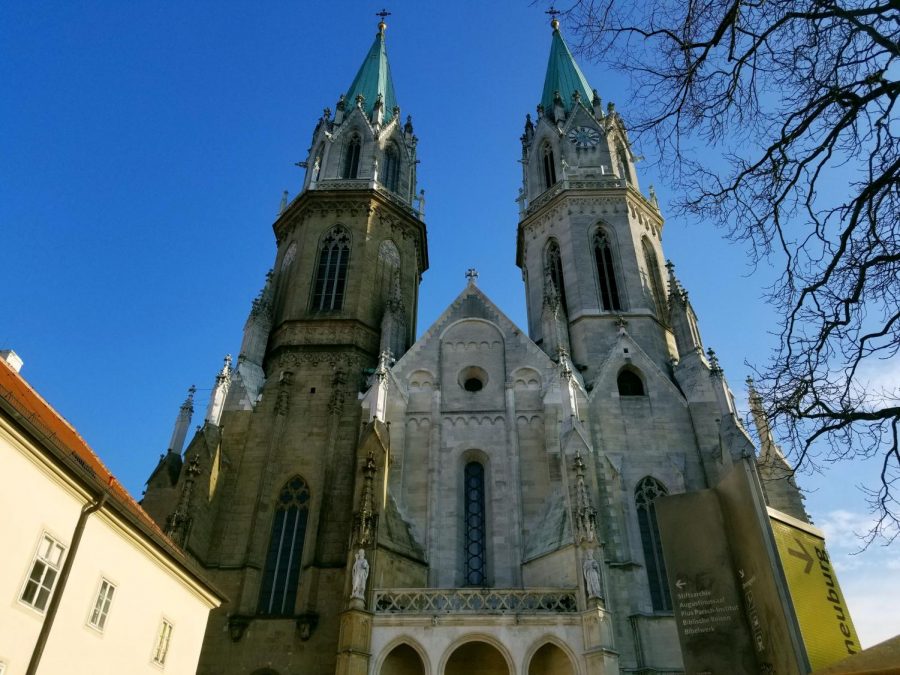 One evening, we went in front of the Vienna town hall, where there is a skating rink to ice skate. It was my very first time ice skating, falling several times looking like an idiot slipping on ice. The bumps and falls surprisingly did not physically hurt me, despite the embarrassment hurting only my pride. Nonetheless, it was an awesome experience that I wouldn't take back at all.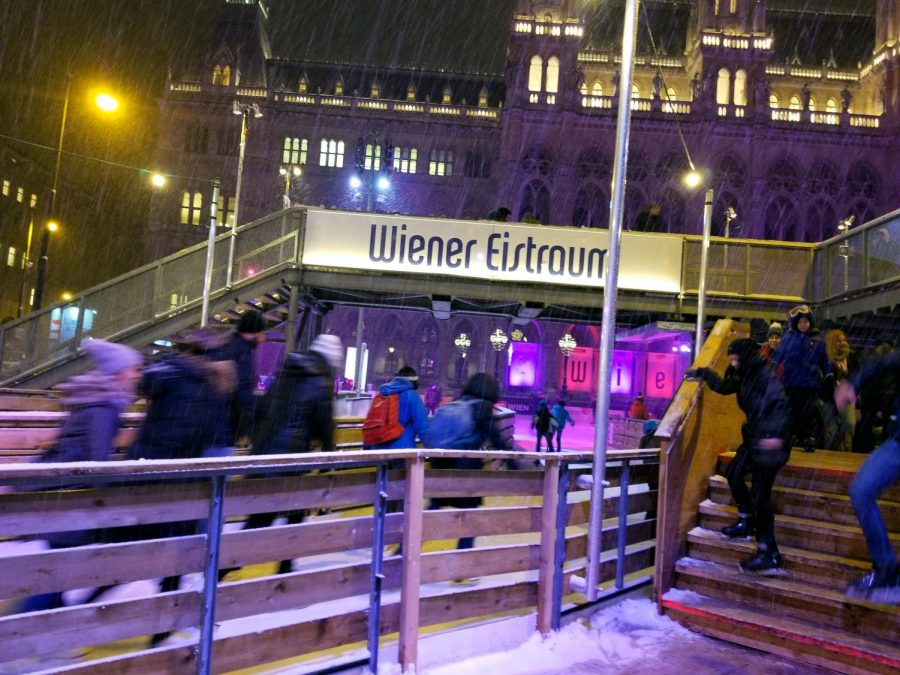 Nearing the end of the week, we visited the old town of Salzburg. The commute from Vienna to Salzburg was about two hours, but it was worth the while. We got an in-depth tour of the city, learning about its history and culture. There were also several castles and ancient buildings to see, as well as wonderful views to see atop of the tourist sites.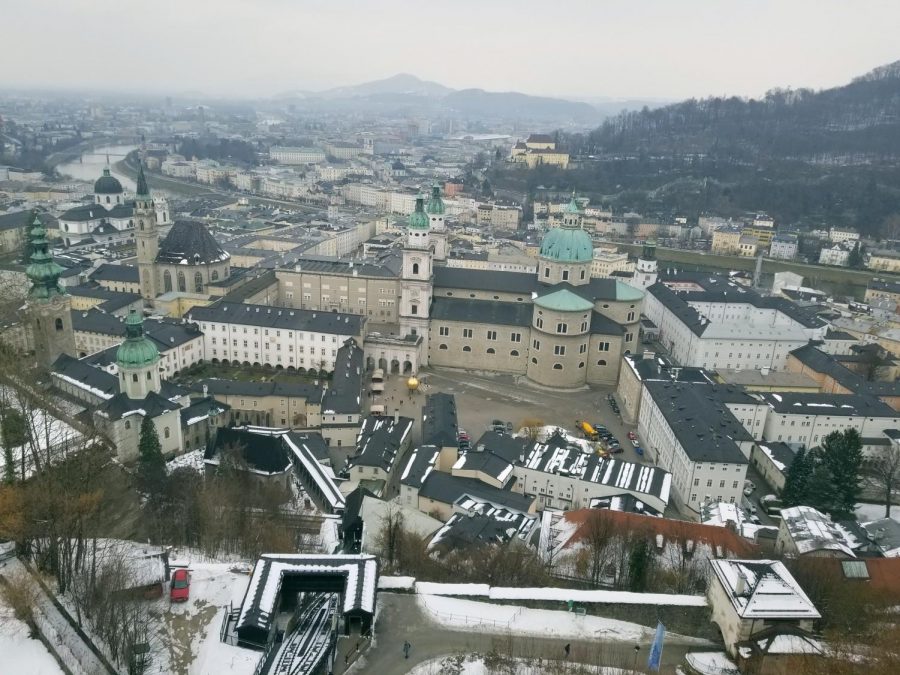 We visited the school for several days during the trip, sitting in many classes and experiencing Austrian education. Since I knew some German, my friends would often ask me to translate in order to understand at least some of the German that was being said.
When I was with my host family, I felt more comfortable as time passed. Even though they understood English, I spoke to them in German for most of the time. My host mother was always so kind and sweet to me, and we often had some nice conversations. My host father was always chill and friendly to me, and we could relate to each other by our love of football. Unfortunately, I didn't talk much to my host's sisters, but they were welcoming and nice. However, I did talk a lot with my host's boyfriend, Klausi, and we easily became good friends. Of course, I talked to my host for most of the trip, and she was such a nice, sweet, and amazing person.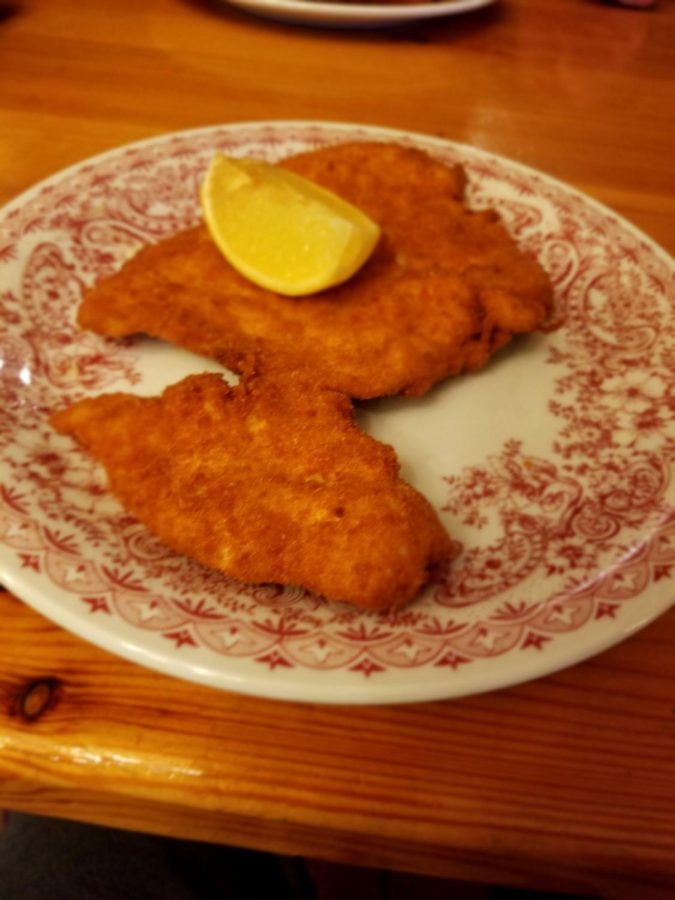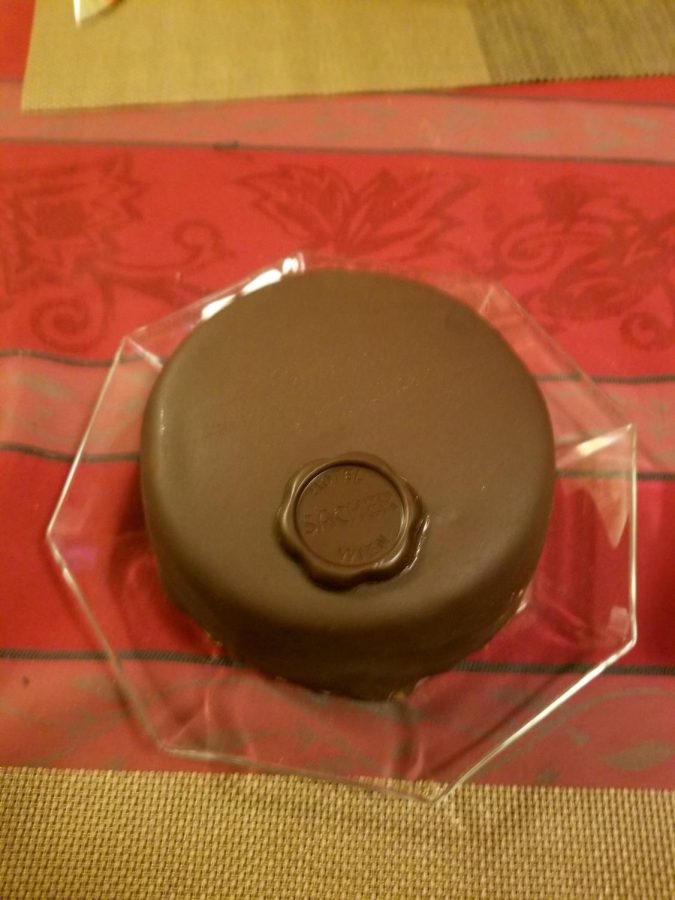 Throughout the trip, I tasted several traditional Austrian foods. I had the famous "Schnitzel", which was so delicious that it made my top three best foods list. I also tasted the largely regarded best chocolate cake in the world, the "Sacher-Torte"; this dessert is indeed by far the greatest chocolate cake known to man. Additionally, I ate "Manner", a very common and delicious snack in Austria.
On the last day, we had a farewell party at the school, with many thanks to the teachers, hosts, and host families for treating us, the invited Americans, to such a great time in Austria. There was an exclusive after-party as well, which was more of a celebration and an exciting time to say the very, very least.
After everyone returned to their host families to finish packing their luggage, it was time to say goodbye. It was such a sad time for me because I was getting attached and getting comfortable with the family. My host father and I kept it cool with a nice handshake and "manly" hug. My host mother was more emotional with a hug, especially as I saw her shining eyes trying to hold back tears. My host and I were shocked and sad that it was actually goodbye since we had only one short week, so we closed it out with a caring and endearing hug.
As I was being driven back to the Vienna airport, Queen's "We are the champions" played on the car radio. A great feeling of immense joy and accomplishment struck my heart as I could look back on this completed journey as one of the highlights of my life, complemented with such a fitting song in the background to end the trip.
In retrospect, I was glad to build better relationships with my fellow DeMatha brothers on the trip, including Freshman Harrison Buck, Sophomores Edson de Mata Ribeiro, Alex Ertel, Thomas Parsons, Bryan Guzman, Nikolas Constantine, Daniel Anderson, Justin Ward, and Juniors Timur Murillo and Scott Little. I was also very grateful to meet and talk to the Austrian students, who are Julia, Klausi, Iwi, Jakub, Helene, Franz, Sophie, Steffi, Jakob, Thesi, Antonia, Caro, Vicky, Simon, Lisa, Paul, Emily, and Armin. The trip to Austria was such an amazing experience, and I am happy that I can still keep in contact with many of the Austrians. Something tells me it's definitely not my last time there! Auf Wiedersehen!